Hi, Readers!
The time has come for another Top Ten Tuesday from
The Broke and the Bookish
blog! These lists are super fun to make, but they also test out my reading memory when I decide which books to include. This week, readers were asked what their Top Ten Most Memorable Secondary Characters were. In order for me to love a secondary character, they must bring humor to the story, support the main character, and add to the plot. Secondary characters that are too serious or not supportive are definitely not enjoyable to read about. I have compiled a list of my favorites below. Click on a series title for more information about that series on Amazon Books.
1. Ron Weasley and Hermione Granger from the Harry Potter series
These two characters are possibly the most-loved sidekicks in all of Young Adult reading history. It is impossible to choose just one of them to review. They each have flaws, but they manage to stay loyal to Harry Potter throughout the series and are always there to lend a hand. Ron, played by Rupert Grint in the movie franchise, shares comic relief to lighten up tense moments, and his background knowledge about the wizarding world comes in handy. Hermione, played by Emma Watson, is one of the brightest witches at Hogwarts, and she helps Harry figure out solutions to a number of problems, such as the tasks in
The Goblet of Fire
.
2. Grover from the Percy Jackson and the Olympians series
This young satyr is funny to read about, as well as to watch in the
Percy Jackson
movies. I just recently watched
The Sea of Monsters
in theaters, and when Grover dressed up as a female cyclops, I cracked up. The way that he disguises his hairy horse legs by wearing magical pants is so genius! Plus, although Grover may seem like a wimp at times, he always pulls through and does what is needed to save Camp Half-Blood. His constant fawning over the female mythical campers always gives me a chuckle. He is a great protector for Percy. Grover is played by Brandon T. Jackson in the movie franchise.
3. Primrose Eve from The Hunger Games series
Serving as the little sister of the Girl on Fire, Prim definitely has to live up to the family name and become a hero in her own way. Prim is Katniss's motivator throughout the first novel. Although she does not play a large role in the story, she makes up for it in
Mockingjay
, where she puts her medical knowledge to use by serving as a nurse to aid the rebellion effort. Katniss's tale of Prim selling goat cheese to help her family survive show how kind and caring the young girl is. She is played by Willow Shields in the movie franchise.
4. Lilly Moscovitz from The Princess Diaries series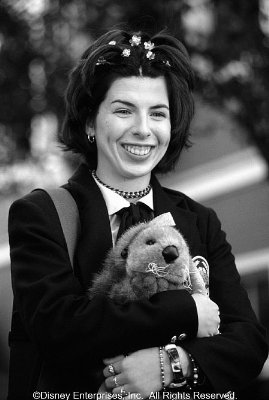 Lilly's pessimistic and judgemental point of view may be the reason why she argues so much with the future Genovian princess, Mia Thermopolis, but it sure makes her an interesting character to read about. She definitely knows what she wants and goes for it. Lilly's cable show,
Lilly Tells It Like It Is
, becomes popular in Korea and reports about social issues such as racism at the local deli. Lilly may be jealous of all of Mia's princess power, but she is usually there to stick up for her best friend. She is played by Heather Matarazzo in the movie.
5. Jacob Black from the Twilight series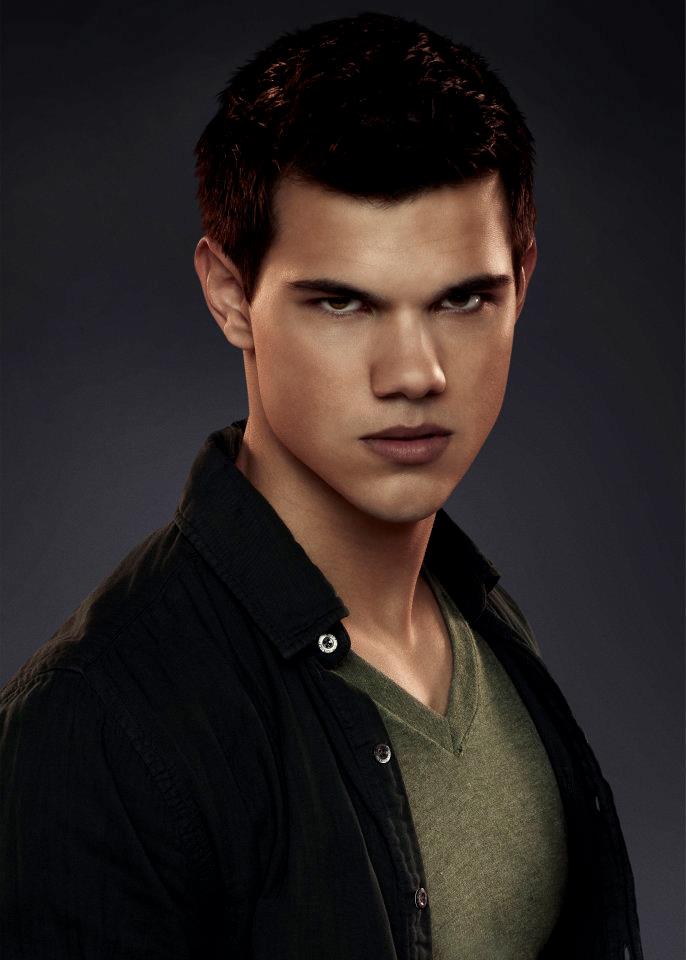 I have to give credit to Jacob for being persistent and sticking around Bella throughout the entire series, even when she repeatedly tells him that she is not interested in his company. He goes from being the childhood friend to Bella's rebound to a werewolf (Didn't see that one coming...) to Renesmee's future husband. Jacob also brings an exciting bad-boy aspect to the somewhat slow series by teaching Bella how to ride a motorcycle and creating his own werewolf pack. He gets a negative image makeover in the
Twilight
movies, played by Taylor Lautner, because of his constant shirtlessness.
6. Rowley Jefferson from the Diary of a Wimpy Kid series
This kid is literally hilarious. Enough said. He manages to remain Greg Heffley's best friend throughout the
Wimpy Kid
series, despite the efforts of his grumpy father to seperate the two. Rowley is a lady's man without even knowing it, and his childish nerdiness makes readers laugh out loud. He loves DinoBlazer action figures, "Joshie" (a singer whose audience is kindergarteners), and his comic strip,
Zoo Wee Mama
. His innocence also counteracts Greg's troublemaker tendency. Rowley is played by Robert Capron in the movie franchise.
7. Piggy from Lord of the Flies
Poor Piggy. I feel bad for the kid, getting stranded on an island with a bunch of killer boys that he doesn't know. He is one of the most homesick children on the island. Piggy's glasses are stolen almost immediately in order to start a fire, and then he can't see for the rest of the novel because of his myopia. He is constantly being made fun of, and no one ever bothers to learn his real name. All Piggy wants is for someone to listen to his brilliant ideas, but both Ralph and Jack shove him aside. Sadly, Piggy's story does not have a happy ending. He is played by Danuel Pipoly in the 1990 film.
8. Lila from the Rot and Ruin series
This "Lost Girl" lived in the wilderness surrounded by vicious zombies throughout her entire childhood. She even had her own zombie card because she was so elusive! Lila once had a younger sister and a fill-in father, but both passed away and she was left alone. She was tourtured in Gameland by being forced to fight zombies without any weapons. When Benny and Tom Imura manage to (somewhat) tame her and reintroduce her into civilization, Lila is suspicious of everyone and too quick to draw her weapon. Despite her flaws, she is fiercely loyal and will silence a zombie without a moment's hesitation. Talk about a tough chick.
9. Leslie Burke from Bridge to Terabithia
Leslie's quirkiness instantly sets her apart from the crowd when she attends a new school and meets her neighbor, Jess. She tells her entire class that she doesn't watch TV, for goodness' sake! Leslie helps Jess to create a fantasy world, called Terabithia, where they rule over a kingdom of magical creatures along with their puppy. Leslie brings happiness to a world filled with depression, lack of money, and endless work. Her heartbreaking demise at the end of the novel is enough to make anybody shed tears. Leslie is played by AnnaSophia Robb in the movie.


Ok, this poor lady puts up with everything. First of all, she has two troublemaker grandchildren who tend to ruin and destroy her preserve for magical creatures, called Fablehaven. Plus, throughout the entire first novel, Grandma Sorenson is stuck in the form of a chicken, named "Goldilocks", because of a jinn's curse. Finally, she has to give a massage to an ogre to save her grandson, Seth, from being indebted to the ogre for life. After going through all of that, Grandma Sorenson has definitely earned her right to be on this list.
I hope that you have enjoyed reading about my Top Ten Most Memorable Secondary Characters. Each and every one of them plays a vital part to the novels that they are in, and they all serve as wonderful sidekicks to the main characters. Feel free to check out all of the novels and series that I have listed above - they are all great. Are there any other secondary characters that you think should be included on this list?
Happy Reading!